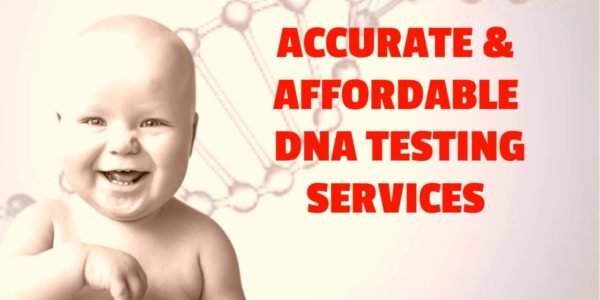 CALL 646-383-9778 FOR APPOINTMENTS TODAY!
There are a few things that need to be explained about hospital DNA Tests. Today, most hospitals do not perform their own DNA Paternity Tests. Hospitals tend to refer all DNA Testing requests to a company like DTC or, suggest that you search online to find DNA Paternity Testing services.
Can I have my child's DNA  samples collected at a hospital?
Yes. If you are in need of a paternity test and you have a newborn at the hospital. The first thing you need to do is, inform the head nurse that you are having DNA Sample Collector stop by the hospital to collect your child's DNA Sample.
The nurse may ask you about the sample collection method. DTC Paternity Tests are primarily performed by buccal swab. Once you receive your approval from the nurse to have a DNA Sample Collector collect your family's samples at the hospital. The last thing you will need to do is contact our office at 646-383-9778 to coordinate a Mobile DNA Sample Collection.
How soon can I DNA Test a baby?
An alleged father and mother can test for paternity as early as a 10 or 11 weeks into a pregnancy. This process is known as Prenatal Paternity Testing. There are two forms of prenatal paternity tests. One is a non-invasive prenatal paternity. This test requires the mother to have her blood drawn.
The second type of prenatal paternity test will require the involvement of the mother's OBGYN. The first option is called a Chorionic Villus Sampling or CVS. This type of test can be performed during the 10th – 13th week.
The second option is known as an amniocentesis and can be performed around the 14th – 20th weeks of pregnancy. It is important to note, these two options can not be used primarily to perform a DNA Paternity Test. In order to use either one of these options please consult with your OBGYN about this process or contact our office today at 646-383-9778 to learn more about this process.
How much does a paternity test cost?
Depending on the method of DNA sample collection. The price ranges can vary. If you are performing a paternity test shortly after the child born. The pricing starts at $375.
If you are performing a non-invasive prenatal paternity test. Pricing starts at $1600 or higher. The other forms of prenatal paternity testing will incur the cost of the paternity test from the DNA lab plus the cost of the CVS or amniocentesis from the mother's OBGYN.
DTC offers no additional cost DNA Mobile Collections throughout selected areas of New York and New Jersey. To learn more about the areas we service please contact one of our  DNA Testing Experts today at 646-383-9778.
Where can I go to get a paternity test?
If you or, someone you know is in need of Paternity Testing services. Please contact our office today at 646-383-9778 to coordinate your appointment today.
---
RELATED VIDEO