DNA TEST IMMIGRATION SERVICES NYC
DNA Testing For Immigration Cases
In order to begin this process,  immigrant families must have received a letter (I-130, I -797 Embassy request letter or email) from either an Embassy, USCIS or, Passport Agency requesting your family to submit evidence proving a biological relationship. One of the options that may be provided is DNA testing.
– If you choose to perform a DNA test please contact us at 646-383-9778 to coordinate your DNA sample collection appointment.
– After all of the information is processed by the laboratory. The lab will ship a DNA test kit to the Embassy on your behalf.
– International DNA tests have an average turnaround time of 6-8 weeks sometimes longer.
– Once all samples are collected, The samples will be shipped back to the DNA laboratory to analyzed.
– Upon completion, you will be notified immediately and copy of your result will be sent to the requesting immigration office (USCIS or Embassy) by the accredited laboratory. A copy will also be mailed out to your home.
Please note: If all parties that live here in the U.S. the turnaround time for processing  is a lot faster. Turnaround time for results to be completed is 2-3 business days for the date the laboratory receives all samples.
What To Expect From Our Service
Fast, Accurate and Affordable DNA results in 2-3 business days
DNA Sample Collection Technicians with over 10 plus years experience.
Easy Appointment set-up
No additional cost Mobile DNA Sample Collection services for New York City residents (selected areas)
No Hidden Fees
Facilities that we partner with are accredited by AABB to conduct legal, chain of custody testing.
Results are recognized by USCIS, Embassies, Passport Agencies and Family Courts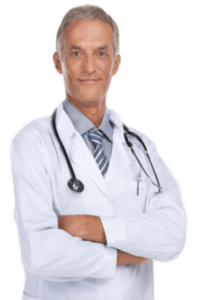 Frequently Asked DNA Testing Questions
What is immigration DNA testing for?
DNA Testing is used for immigration scenarios as an option to submit evidence to immigration. This option suggested when an immigrant family fails to submit sufficiently primary evidence.
Is a DNA test required for Immigration?
DNA Testing for immigration purposes is currently not a requirement. Immigration normally provides DNA testing as an option as opposed to a requirement but it is considered as the strongest form of evidence to prove a biological relationship between two or more family members.
How much does it cost to do an immigration DNA test?
The cost of a DNA test for the purposes of immigration evidence submission will vary depending on the country all parties reside if, one of the parties live in another state. Please call 646-383-9778 to learn more about our DNA relationship testing services.
How long does it take to get visa after DNA results?
Receiving a visa for some families can be a long process. Unfortunately, there is no set time frame for a person to receive their visa. Over the years, families we assisted with the DNA testing evidence submission portion of the process have stated. They have received their visa on average of 60 days after immigration received their DNA result
Please keep in mind, USCIS backlogs during certain times of years may also be the reason for the delay in receiving your visas. It is important that you contact immigration to inquire about the status of your visa if you have been waiting longer than usual.
Government DNA testing
Due to the current  security climate regarding President Trump's new policy that recently requires immigrant families who want to reunite with their children to perform DNA test to provide their biological relatedness. Currently, one of the main issues USCIS is encountering is consent. With many of the children being so young. How can they identify their parents and, How can they sign off to give consent for themselves to partake in a  legal chain of custody DNA test?
As we currently understand it, the children are under the care of HHS. During this time, HHS may act as the legal guardian of these children in order to perform a DNA test. Now, this is the idea being suggested. If this your family's current situation, we recommend consulting an immigration attorney to discuss all of your options.
.If you are able to choose a DNA testing company of your own choice to provide immigration proof of biological relationship. Please call 646-383-9778 to learn more about our DNA relationship testing services.
Topics You May Be Interested In

Hours Mon- Fri 9am to 5pm EST | Sat. 9am – 1pm EST