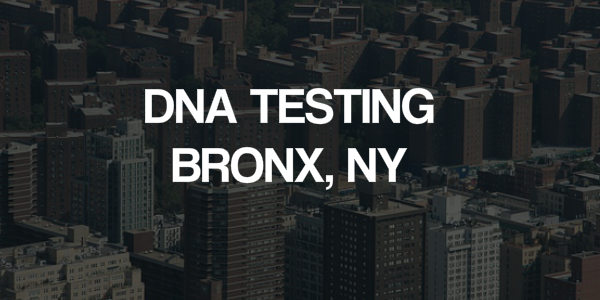 FOR APPOINTMENTS CALL 646-383-9778
DTC DNA Testing Bronx NY services provide families fast, accurate and affordable DNA relationship testing services. We are recognized by legal and medical professionals as a trusted source for DNA Testing since 2004.
Below are some of the most requested services we provide:
| | | |
| --- | --- | --- |
| IMMIGRATION  | PATERNITY | MATERNITY |
| SIBLING | GRANDPARENT | AVUNCULAR |
If the service you require is not listed above. It does mean DTC DNA Centre does provide the service. Please contact one of our DNA Testing Experts today at 646-383-9778 To inquire about additional services.
ACCREDITATION:
ALL DNA TESTS ARE PERFORMED BY AN AABB ACCREDITED PARENTAGE LABORATORY AND THE NEW YORK STATE DEPARTMENT OF HEALTH
How do I get started with a DNA Testing?
The process is simple. In order to get started all you have to do is contact our office at 646-383-9778. When you call, you will be assigned a personal caseworker that will help guide you through the process.
How much does a Paternity Test Cost?
The cost for a DNA Paternity Test for Bronx residents will vary depending on the number of people involved with the paternity test. Pricing starts at $375 for an alleged father and child. Call now to inquire about our discounts at 646-383-9778
---
         

Paternity Test Cost

                      Alleged Father

                                 Child    

                   $375
1
1
---
Can I perform a Paternity Test without the mother knowing?
Yes. But, there are a few things you should know before executing this option. If you are performing a paternity test that will not be utilized for any legal purpose then you can stop reading now and contact our office and we begin coordinating a non-legal paternity test appointment. The number to call is 646-383-9778.
If you are planning to use the result for as evidence in court, birth certificate name change etc. Then the only way you will be able to perform this task legally is if you are the legal father of the child. Meaning the New York State recognizes you as a legal guardian who can make decisions in the best interest of the child. If you are not recognized by the state as a legal guardian you will be required to get permission from the legal guardian (mother, grandmother etc.).
How long will it take for me to receive my DNA Testing result?
Turnaround time for results to be completed has an average completion time of 2-3 business days from the date all samples arrive at our laboratory.
WHAT IF I CAN NOT TRAVEL TO YOUR OFFICE, CAN SOMEONE COLLECT MY DNA SAMPLES AT HOME? 
Yes. We provide DNA Mobile collection services at no additional cost to Bronx residents. What this basically means is, the price of your DNA Test is the only cost you will be responsible for.
It is important to note, the no additional cost for Mobile DNA Testing sample collection only applies to cases where all parties are in the same location. If there is another party that needs to be tested at a different location. Additional will be incurred. Please contact our office and allow one of our DNA Testing Experts guide you through fee schedule if this is your situation. 
WILL MY MEDICAL INSURANCE COVER THE COST OF MY DNA TEST?
No. DNA Testing is not considered a health risk. It would be best to contact your Medical Insurance provider to inquire about DNA Testing. In the event your insurance company does cover this type of testing, please note, that you will be responsible for paying for the DNA Test out of pocket and you will have to submit your receipt from our company for services rendered to your insurance company for reimbursement.
---
AREAS WE SERVICE IN THE BRONX, NY
Fieldston, Riverdale, Fieldston, Spuyten Duyvil, North Riverdale
Kingsbridge, Marble Hill, Norwood, Bedford Park, Belmont
University Heights, Fleetwood – Concourse Village, Mott Haven
Port Morris, Bronx, NY, Melrose, Morrisania, Hunts Point – Longwood
Hunts Point – Longwood, Morris Heights, Mt Eden, East Tremont, 
Mt Hope, Concourse, Wakefield, Williams Bridge, Olinville, Edenwald
Eastchester, Baychester, Bronxdale, Pelham Gardens, City Island
Belden Point, Morris Park Bronx, NY, Van Nest, Castle Hill, Middletown – Pelham Bay, Country Club, Hunter Island, Twin Island, Spencer Estates
Throgs Neck – Edgewater Park, Schuylerville, Throgs Neck – Edgewater Park, Silver Beach, West Farms, Harding Park, Soundview Bronx NY,  Clason Point
Bronx River, Chimney Sweeps Islands, City Island, Hart Island, High Island, Rat Island, North Brother Island, South Brother Island, Rikers Island
---
RELATED VIDEOS
---
RELATED PAGES