Sibling DNA Testing Services NYC
Sibling DNA Testing Services NYC
Sibling DNA testing is a DNA test that helps to determine the biological relationship between two or more  alleged siblings. One the most common reason a sibling DNA test may be performed is when performing a standard paternity test is not a viable option.
A Full Sibling DNA Test  is a DNA test that helps to determine if two or more siblings have the statistical probability of sharing both parents.
A Half Sibling DNA Test is a DNA test that helps to determine if two or more alleged siblings share one common parent (mother or father).
What To Expect From Our Service
Fast, Accurate and Affordable DNA results in 2-3 business days
DNA Sample Collection Technicians with over 10 plus years experience.
Easy Appointment set-up
No additional cost Mobile DNA Sample Collection services for New York City residents (selected areas)
No Hidden Fees
Facilities that we partner with are accredited by AABB to conduct legal, chain of custody testing.
Results are recognized by USCIS, Embassies, Passport Agencies and Family Courts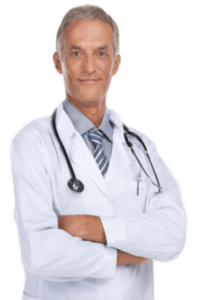 – In order to perform a DNA test in the state of New York, you will be required to submit one of the following. A prescription from an NYS licensed Doctor, A Court Order or, A letter from an NYS licensed attorney. After you acquire one of the previously mentioned options. 
Just contact our office to coordinate your appointment today at 646-383-9778 to get started.
It also important for alleged fathers to note. Alleged fathers must have their name on the child's birth certificate in order to perform a DNA test without the mother's consent. If your name is not on the birth certificate. The mother or legal guardian of the child must give consent for legal DNA test results. 
A state-issued ID is required for people 18 years old and older. Please Note: The facilities we are partnered with are accredited by the AABB to conduct legal, chain of custody DNA relationship testing 
Please  Note: New York State Department of Health (NYSDOH) regulations requires that all NYS residents who seek to perform DNA testing must acquire one of the following instruments to perform a DNA relationship test in New York State. 
Doctor's prescription referral

Or, Court Order from a judge

 Finally, a letter from

a NYS

licensed attorney.
It also important to note that peace of mind DNA tests also
require
a Doctor's prescription referral. If you would like to coordinate an appointment please do not hesitate to call our office at 646-383-9778.
WE SERVICE THE FIVE BOROUGHS & SURROUNDING AREAS
Frequently Asked Questions
How much does a Sibling DNA test cost?
Pricing for this type of a DNA test starts $450.00. Please call 646-383-9778 today for appointments and pricing as it pertains to your specific situation.
Can a sibling DNA test be wrong?
Below are some possible circumstances where a DNA test may be wrong. 
– A Rare genetic mutation that the DNA testing lab may not be aware of a before the DNA samples where analyzed.
– Contaminated sample. Although a contaminated sample may not produce a wrong result. It will prompt the laboratory to request an additional sample.
– Mishandling of the DNA samples by the DNA sample collection technician or, by the client themselves. 

Hours Mon- Fri 9am to 5pm EST | Sat. 9am – 1pm EST